StudioPieters® may give a 35% discount on the entire webhosting order from Oni, unfortunately the provider is of a Dutch nature. The website is entirely in Dutch, so suitable for Dutch and Belgian customers. That is why this blog continues in Dutch for once.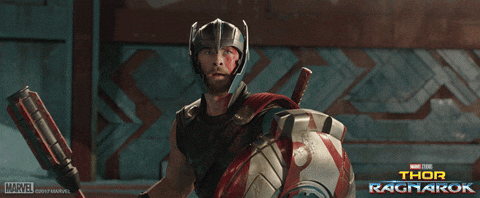 Sinds 1999 is Oni Studio actief op het gebied van kwalitatief hoogwaardige webhosting, met servers onder eigen beheer en meerdere snelle verbindingen met het internet. Tevens bemiddelen wij in diverse domeinnaam extensies zoals .nl, .frl, .com en vele andere.
Hosting platform
Achter de schermen heeft Oni een private cloud in een zogeheten High-Availability opstelling draaien. Dit cluster bestaat uit diverse servers die samenwerken en elkaar automatisch kunnen afvangen om zo een snel, schaalbaar en stabiel hosting platform te vormen. Doordat we onze mail, dns en webhosting infrastructuur volledig van elkaar hebben gescheiden en dubbel hebben uitgevoerd, kunnen we onze diensten ook bij calamiteiten vrijwel ongestoord blijven leveren. Onder normale omstandigheden, zonder verstoringen, worden de extra componenten ingezet om de capaciteit en snelheid van het cluster te vergroten.
Netwerk infrastructuur
De Oni servers zijn gehuisvest in diverse datacentra verspreid over west-europa, waaronder Groningen, Amsterdam, Delft, Frankfurt en Londen – onderling verbonden met meerdere razendsnelle glasvezel verbindingen. Hierdoor is ons hosting platform (inter-)nationaal zeer goed bereikbaar en kunnen we downtime tot een minimum beperken. Zowel ons netwerk als onze servers zijn ingericht met oog op performance, stabiliteit, onderhoudbaarheid en veiligheid. Daarbij kiezen we voor bewezen open source technologieën, zoals onder andere GNU/Linux Debian, Kubernetes, Ansible, Git en Terraform.
Bedenk een domeinnaam
Heb je een goed idee of ben je een nieuw bedrijf begonnen? Je eigen website online begint met de zoektocht naar een passende domeinnaam. Gebruik de domeincheck om te zien welke domeinnamen nog beschikbaar zijn. Of als je al een domeinnaam bij een andere provider geregistreerd hebt, dan kan je deze naar ons verhuizen. Er zijn veel verschillende domeinnaam extensies. Wil je een .nl, .eu of .com domein of iets exotisch als .frl, .photography of .space? In bijna alle gevallen kunnen wij je van dienst zijn.
Kies een pakket
Als je op je domeinnaam een website wilt plaatsen of er e-mail op wilt ontvangen dan heb je ook een hostingpakket nodig.
Standaard in onze pakketten:
PHP 8.0
E-mail met spamfilters
Webmail
Databases
Bezoekers statistieken
HTTPS / SSL beveiliging
SFTP en SSH toegang
En veel meer
Simpel maar krachtig beheer
Met onze gebruiksvriendelijke beheeromgeving heb je de controle over je domeinnamen en producten bij Oni. Zo is het heel eenvoudig zelf e-mailadressen aan te maken, DNS records in te stellen of je website te voorzien van SSL beveiliging. En voor webdevelopers bieden we de mogelijkheid om middels SSH toegang commando's als "git clone" of "npm install" uit te kunnen voeren in het pakket. Daarnaast zijn er diverse help artikelen beschikbaar die je stapsgewijs helpen met bijvoorbeeld het instellen van je mailprogramma of het installeren van een WordPress blog.
Kortingscode
Deze kortingscode kun je aan vrienden / familie / kennissen of zakelijke relaties doorgeven om er een bestelling mee te plaatsen op Oni.nl. Zij kunnen deze tijdens de bestelprocedure invullen en krijgen daarmee 35% korting op de gehele bestelling. De code blijft gelding! Gebruik hem zo vaak je wilt en geef hem aan wie je wilt!
Discount Code: DA12405