Last Sunday we celibrated my fathersday, my kids have crafted there present for me whith the traditional poem. But the had another gift a Philips hue starter set containing a Philips Hue Bridge and two lamps. A awesome gift from my kids and wife!
The Hue Bridge is the brain that wirelessly controls your Hue lights. The bridge plugs into your router via ethernet and connects with your phone and light switch controllers to control your Hue lights. The Bridge is the only required dedicated piece of hardware other than the Hue light bulbs.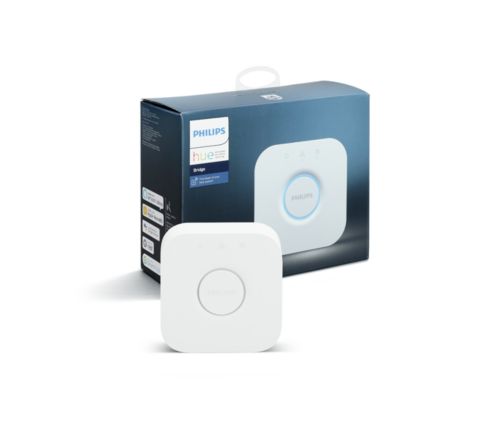 The goal was to make a flexible mounting system that attaches Philips Hue Bridge directly to a wall, simplifying installation and eliminating clutter. The Philips Hue Bridge Mount needs to be especially useful for wall-mountedInternet modems as it positions the philips hue Bridge near the Ethernet port, eliminating the need to tunnel the Cat cable cable along or through your wall.
Philips Hue Bridge – dimensions
So at first I need the dimensions from the Philips Hue Bridge. Then I need to draw the Phillips Hue Bridge in Fusion 360. Fusion 360 is a 3D CAD, CAM, and CAE tool that connects your entire product development process in a single cloud-based platform that works on both Mac and PC. You can download it here. Here below you will find the dimensions as I used them to design the Philips Hue Bridge Wall Mount.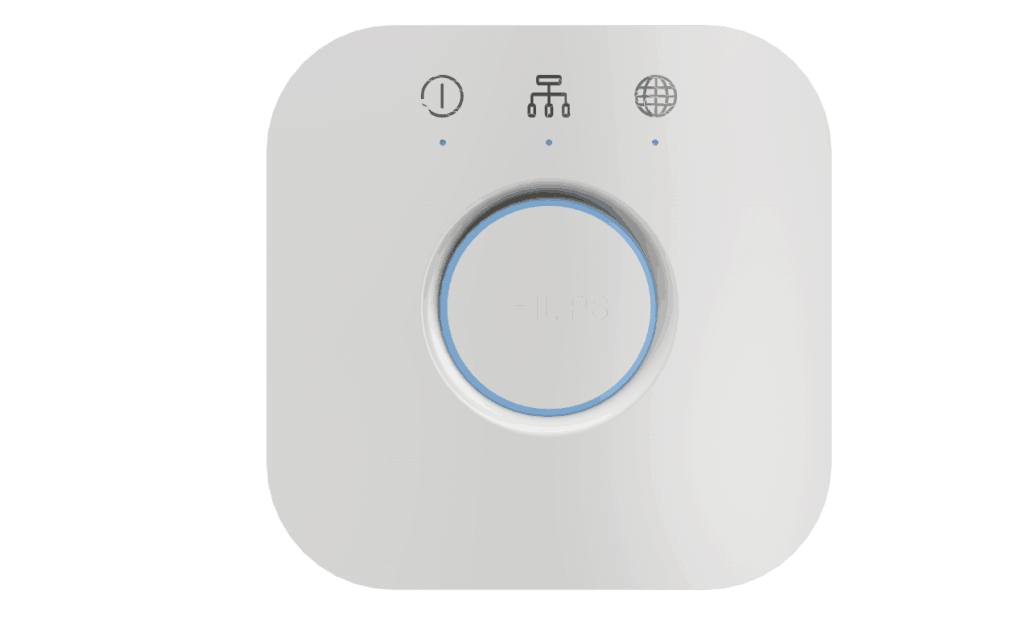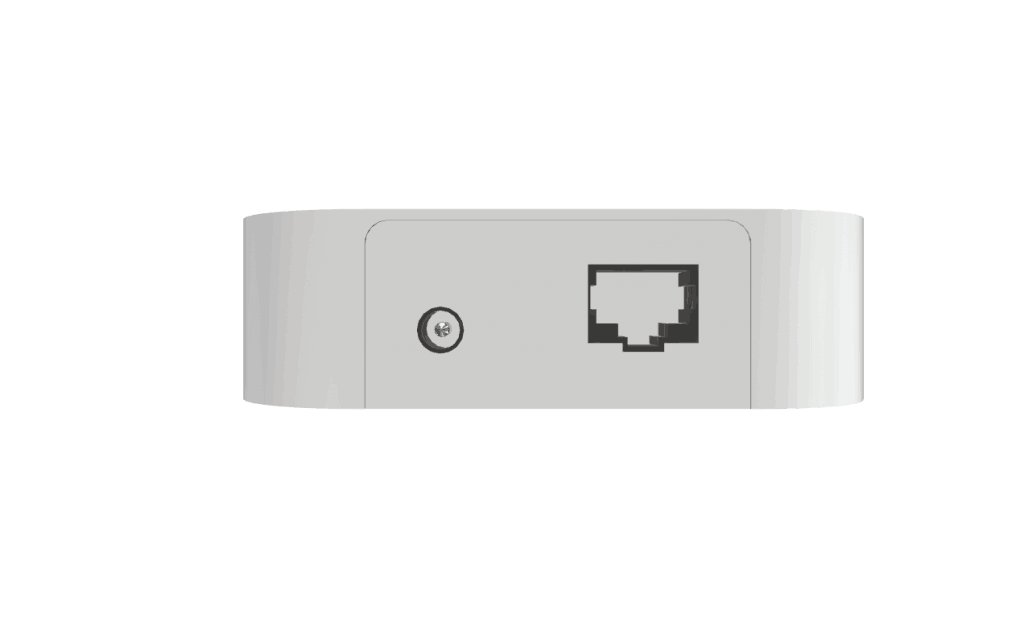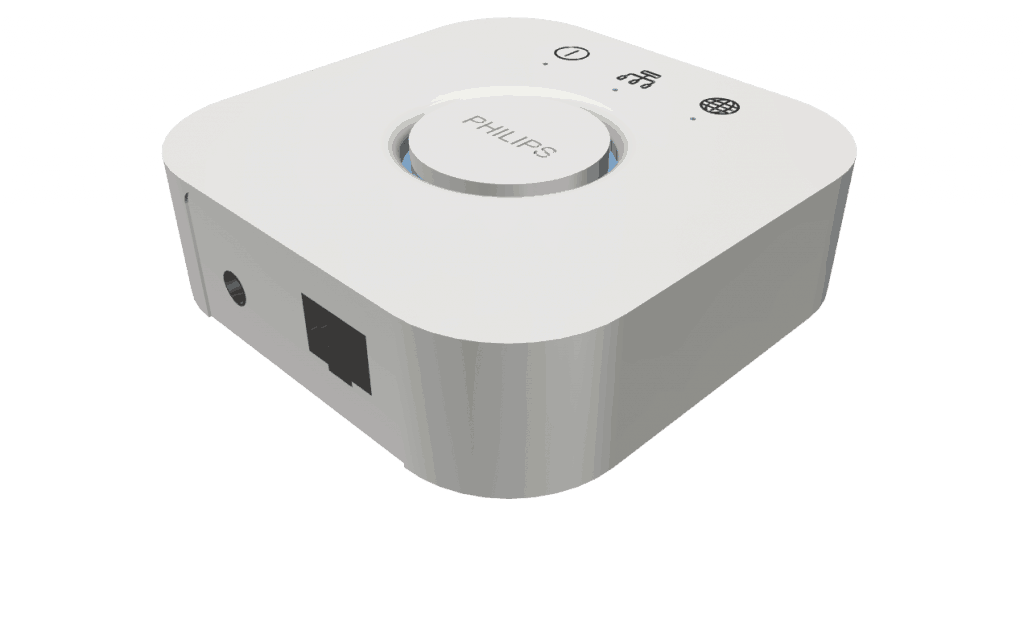 In the image below you can see the dimensions as I found them online 89 mm x 89 mm x 25 mm ( 3.5″ x 3.5″ x 1.0″ ).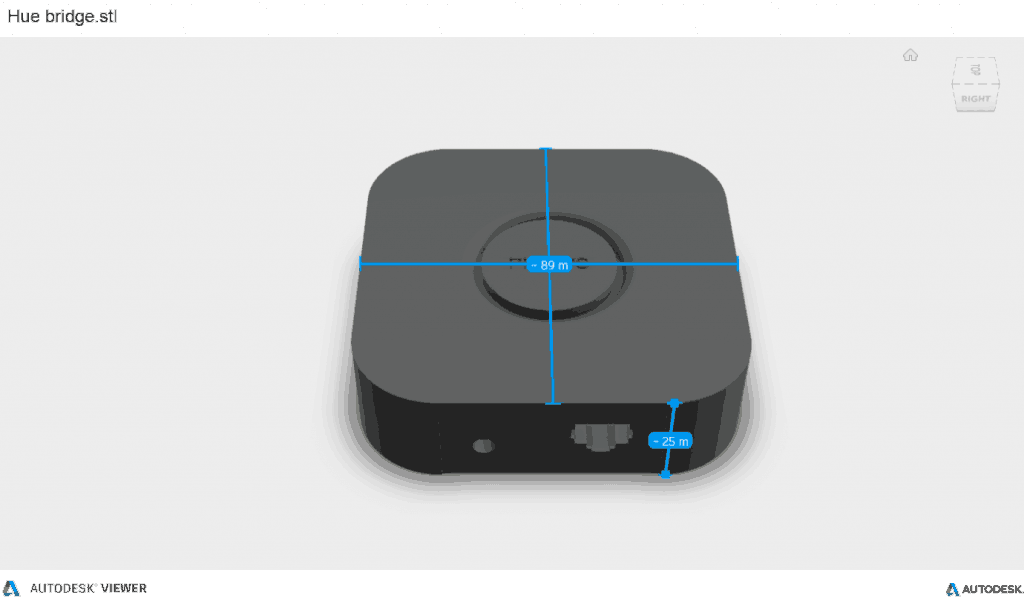 Desinging the wall mount
Now it's time to draw an functional but estetic wallmount for the bridge.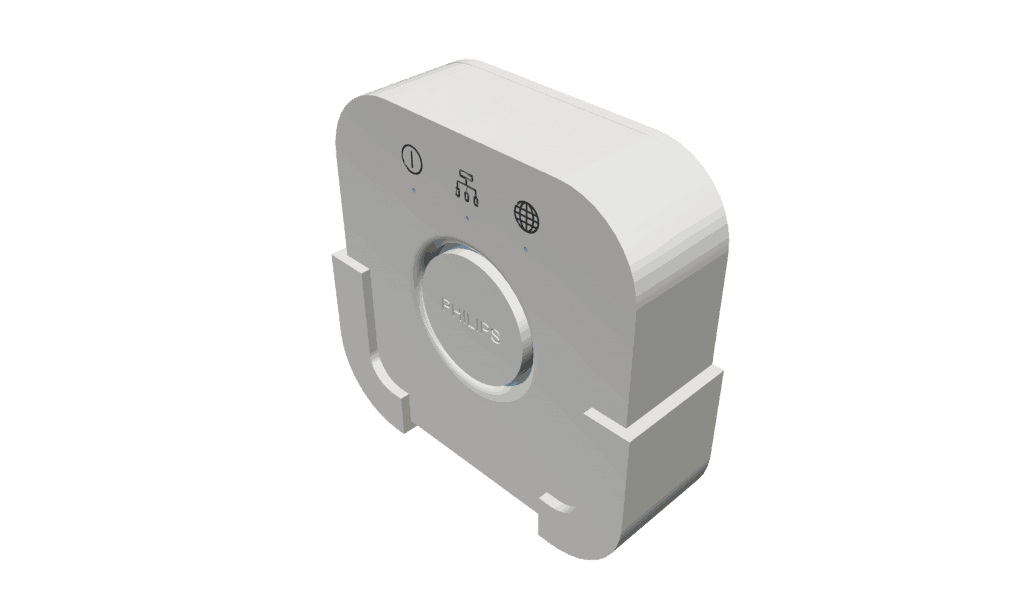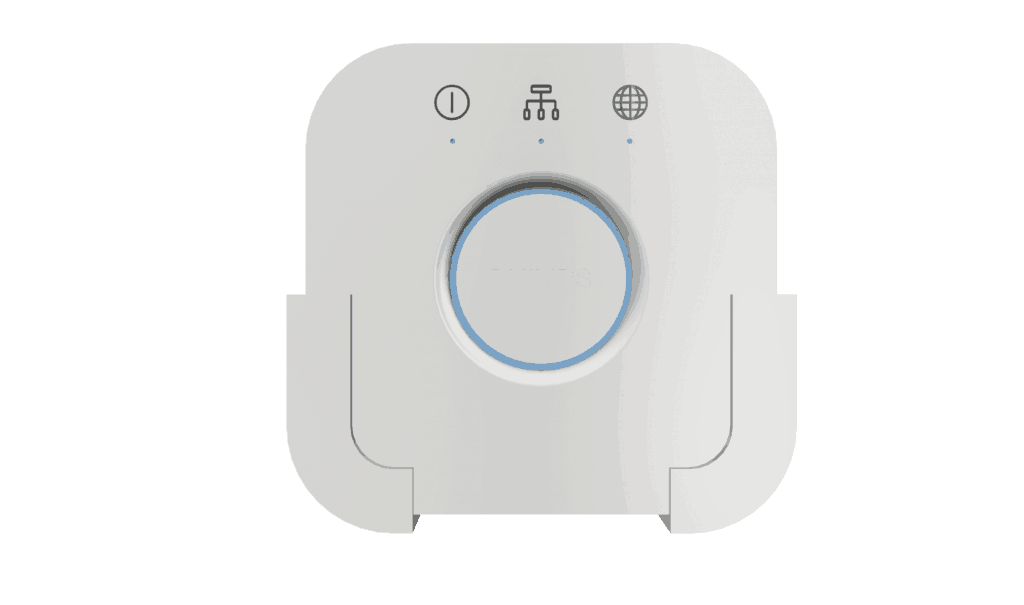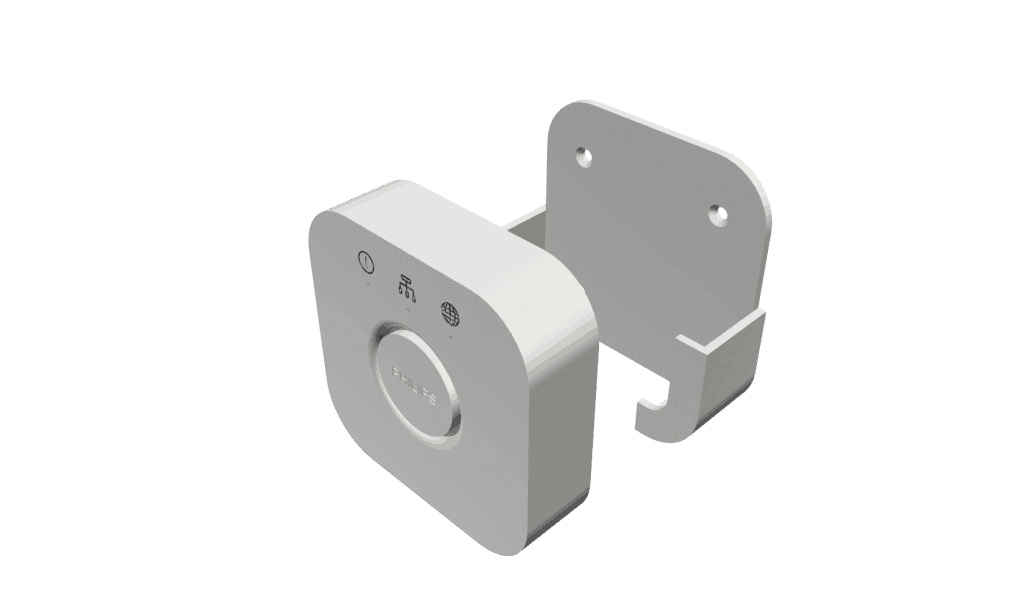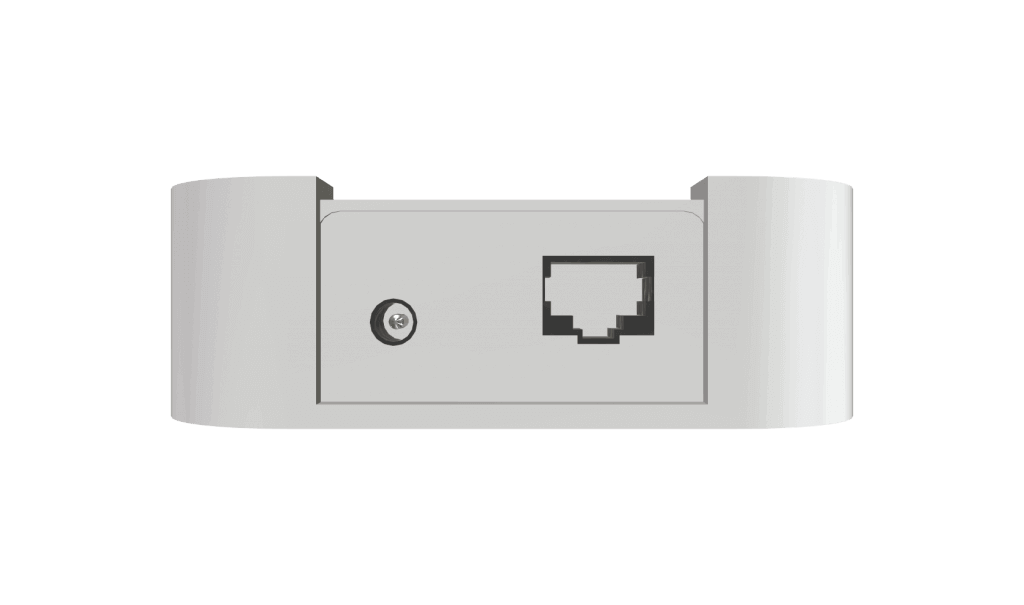 Do you have any questions? Leave a comment down below!