As a little boy, I saw Star Wars. I was completely absorbed in the futuristic world. The VHS tapes were completely destroyed by watching them over and over again. The toys also kept me busy for many hours. This is where my love for Star Wars originated. Unfortunately, the new films after the first three parts are not all equally good and they have been watched less often.
came across free Star Wars models on the 365FAB website. Although I don't have the time right now to print them myself, I still have to share them with you, at least for my fellow Star wars fans!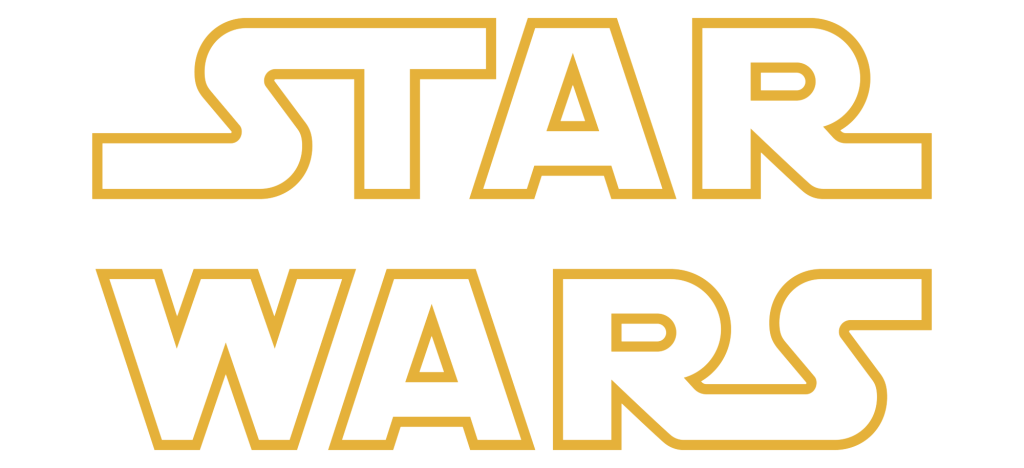 X-Wing Starfighter
The X-wing is a versatile Rebel Alliance starfighter that balances speed with firepower. Armed with four laser cannons and two proton torpedo launchers, the X-wing can take on anything the Empire throws at it. Nimble engines give the X-wing an edge during dogfights, and it can make long-range jumps with its hyperdrive and its astromech droid co-pilot. Luke Skywalker is famous for destroying the Death Star behind the controls of an X-wing.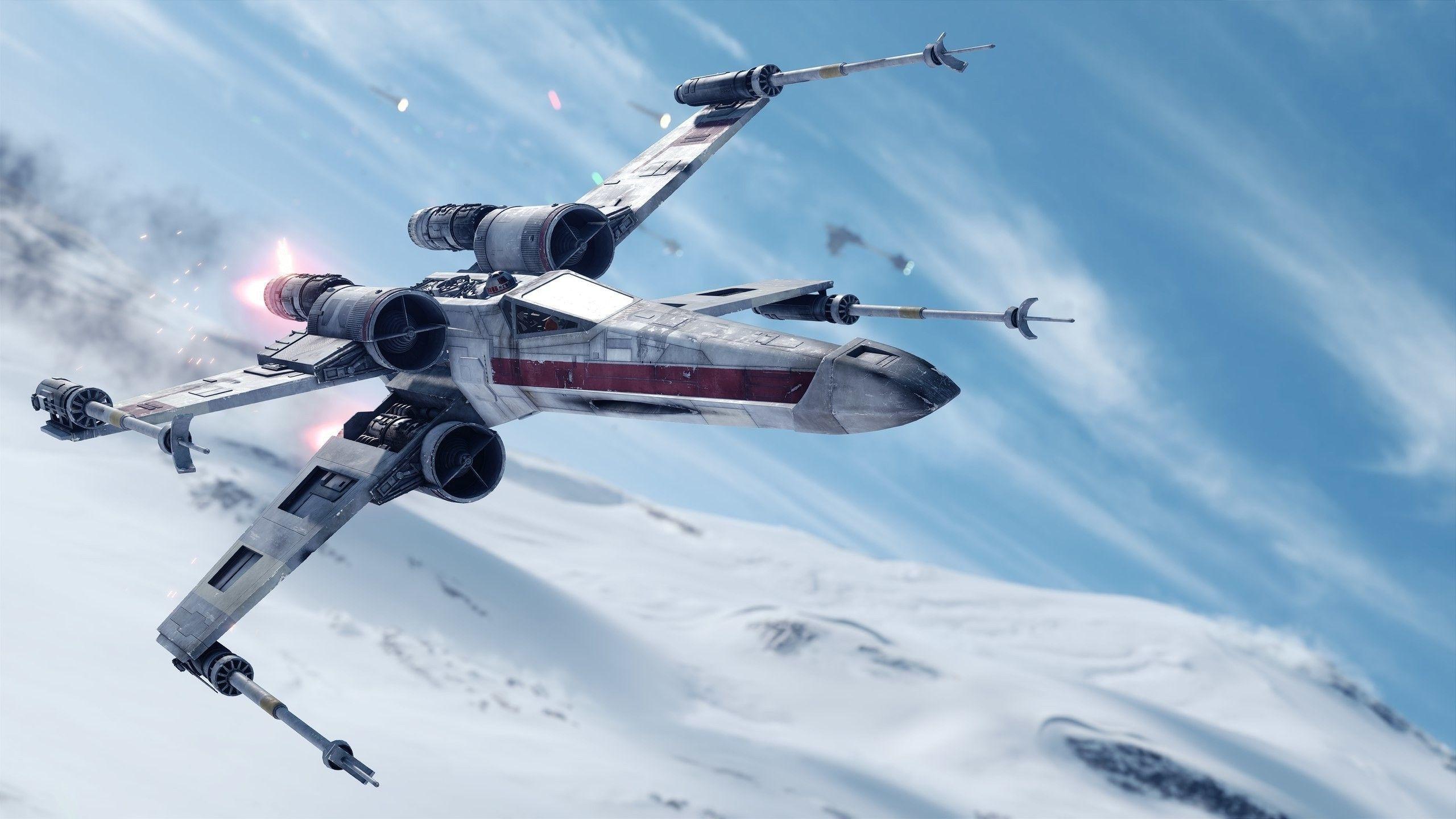 For the Rebel Alliance, the X-wing starfighter's greatest asset was its versatility. X-wings were nimble enough to dogfight with TIE fighters while tough enough to slug it out with Imperial ships of the line. That made them a good choice for the Alliance in its showdown with the first Death Star, where X-wings had to combat starfighters and turbolaser emplacements, then perform a bombing run down a narrow trench on the battle station's surface.
While often flying in conjunction with other starfighter models, X-wings remained the backbone of the rebels' starfighter corps after the Battle of Yavin. They ably performed escort duty during the evacuation of Hoth's Echo Base and proved critical to the attack on the second Death Star at the Battle of Endor.
3D Model
With challenging and diverse attempts, 3D printing design technology is growing and improving day by day. This is thanks to our customers, and in order to reward them, we are always trying to make what they have requested from our customers.
So this time, I designed the Star Wars X-wing, which has been the number one request for a long time.

I'm obsessed with dividing color parts these days. This is because it brings out the charm of 3D printing by combining the colors of the filament well. There are a few parts, but I hope you can feel the charm of the filament color combination through this design.

Things to note when assembling are as follows.

1. When connecting the upper and lower parts of the fuselage, there are parts that are inserted on the left and right. When connecting the fuselage parts, be careful to connect the fuselage while pressing these parts strongly left and right.
2. It is good to use adhesive to attach color parts, but it can be confusing, so please check the location carefully before using adhesive.
3. The laser gun at the tip of the wing is connected by sliding it. However, you have to push it all the way to the end to insert it, so please check it carefully.
4. Before assembling the wing and fuselage, it is recommended to glue the deflector shield projector of the wing first.

Please check the video for more details.

1 : 72 Scale
Largest part in printing, size = X 144mm, Y 55mm, Z 36mm, After full assembly size= X 149mm, Y 176mm, Z 30mm

| PRUSA Slicing Settings | Simplify 3D |
| --- | --- |
| Extuder | Nozzle Diameter : 0.4mm / Retraction Distance : 2.4~2.6mm or Retraction Distance : 1.2mm, Retraction Vertical Lift : 0.6mm |
| Layer Settings | Layer Height : 0.1mm, 0.2mm / Top Solid : 8 / Bottom Solid : 6 / Outline : 2 |
| First Layer Settings | First Layer Height : 100% / First Layer Width : 98% / First Layer Speed : 50% |
| Infill | Interlor Fill Percentage : 10% / Outline Overlap : 35% |
| Additions | Raft : OK / Brim : NO / Support : NO |
| | |
| PRUSA Slicing Settings | PrusaSlicer |
| PRUSA MK3 | Layer Height : 0.1mm, 0.2mm / Raft : OK / Brim : NO / Support : NO |
| | |
| Ender Slicing Settings | Simplify 3D |
| Extuder | Nozzle Diameter : 0.4mm / Retraction Distance : 5.4mm |
| Layer Settings | Layer Height : 0.1mm, 0.2mm / Top Solid : 8 / Bottom Solid : 6 / Outline : 2 |
| First Layer Settings | First Layer Height : 120% / First Layer Width : 95% / First Layer Speed : 50% |
| Infill | Interlor Fill Percentage : 10% / Outline Overlap : 55% |
| Additions | Raft : OK / Brim : NO / Support : NO |
| | |
| CR-10S Pro Slicing Settings | Cura |
| Quality | Layer Height : 0.1mm, 0.2mm / Line Width : 0.4mm |
| Shell | Wall Line Count : 2 / Top Solid : 8 / Bottom Solid : 6 |
| Infill | Infill Density : 20% / Patten : Grid |
| Material | Flow : 100% / Retraction Distance : 5.4mm |
| Build Plate Adhesion | Raft / Raft Extra Margin : 3mm / Raft Air Gap : 0.3~0.32mm |
File File 13.7 MB Average Time [0.1mm] Canopy : 30m [0.1mm] Fuselage : 6h 30m [0.1mm] Rear Fuselage : 30m [0.1mm] Generator : 30m [0.1mm] Wing : 7h 30m [0.1mm] Wing Upper Parts : 1h 30m [0.1mm] Wing Under Parts : 1h 30m [0.1mm] Engine-A : 30m [0.1mm] Engine-B : 35m x3 [0.1mm] Laser Tip : 10m x4 [0.1mm] Yellow Parts : 10m [0.1mm] Red Parts : 30m [0.1mm] Grey Parts : 20m x4 [0.1mm] Pedestal : 7h 30m
---
Reference
FAB365, Creative & Innovative 3D Printing Model Marketplace, https://fab365.net/items/229 StarWars, official Star Wars website. https://www.starwars.com/databank/at-at-walker