As a little boy, I saw Star Wars. I was completely absorbed in the futuristic world. The VHS tapes were completely destroyed by watching them over and over again. The toys also kept me busy for many hours. This is where my love for Star Wars originated. Unfortunately, the new films after the first three parts are not all equally good and they have been watched less often.
Coincidentally, I came across free Star Wars models on the 365FAB website. Although I don't have the time right now to print them myself, I still have to share them with you, at least for my fellow Star wars fans!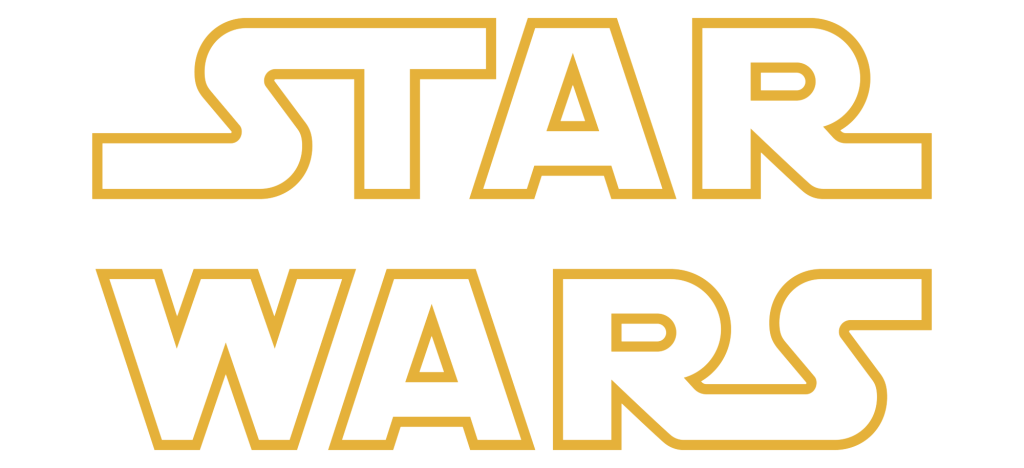 AT-AT Walker (All Terrain Armored Transport)
The All Terrain Armored Transport, or AT-AT walker, is a four-legged transport and combat vehicle used by the Imperial ground forces. Standing over 20 meters tall with blast-impervious armor plating, these massive constructs are used as much for psychological effect as they are for tactical advantage.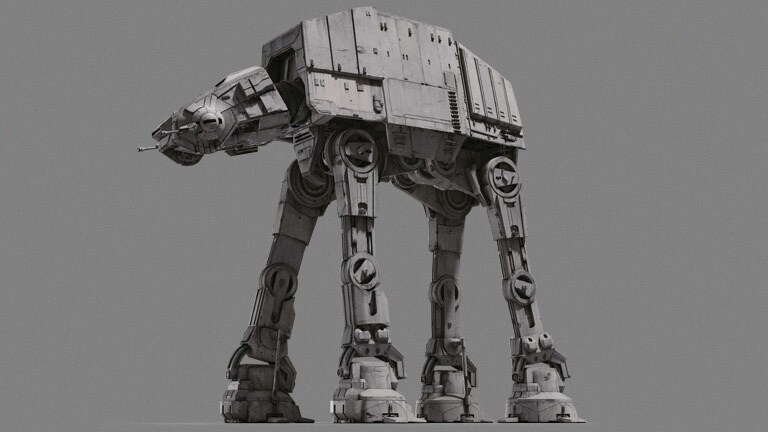 AT-ATs drove the Empire's assault on the Rebel base during the Battle of Hoth. The gigantic combat vehicles were air-dropped onto the snowy world, where they marched toward the command center and were met by Rebel defenses. Snowspeeders first attempted to blast the AT-ATs, but the walkers' armor proved too strong. Commander Luke Skywalker ordered his squadron to use harpoons and tow cables, tying the legs of the hulking transports. Though this tactic proved effective at toppling a walker, the Rebels were ultimately unable to stop the Empire's advance. General Veers, leading the surface attack, targeted and destroyed the Rebel base's main power generator. Imperial forces, along with Darth Vader, entered the base — though most Rebels had been able to escape.
AT-ATs were used by the Empire as transports on Endor, the forest world that was home to the Death Star II's shield generator. Due to the dense forests and brush, the smaller, more agile AT-STs were primarily used during the Battle of Endor.
3D Model
FAB365.net have received numerous requests from customers. Among them, there are the most requests for Star Wars items, and this time we created ATAT, which received the most requests. ATAT stands for All Terrain Armored Transport and first appeared in the Star Wars .
The characteristics of ATAT designed this time are first of all,
1) Almost every detail is described. It has described more detail than any ATAT produced by 3D printing so far.
2) Using the print-in-place and folding structure, almost all movements were implemented with just a few printings.

How to make after printing is as follows.
1. Rotate and attach the neck to the connected lower body.
※ Caution※ If the neck is not attached to the lower body first, the upper body cannot be properly connected later.
2. Put the upper body on the lower body. At this time, use the elasticity to slightly open and fit. Then, attach the side parts to the upper body with adhesive.
3. Push the head and put it on the neck.
4. Fold the ankle and attach it to the leg with adhesive.
5. Push the foot and put it on the leg.
6. Glue the 4 legs prepared in this way to the body.

Since the legs and neck can move in multiple angles, it is possible to create a scene in the movie.

If you are having problems with printing, check out our printing tips.
https://fab365.net/print-tips-list

1 : 144 scale

Size, X 70mm, Y 191mm, Z 157mm
| PRUSA Slicing Settings | Simplify 3D |
| --- | --- |
| Extuder | Nozzle Diameter : 0.4mm / Retraction Distance : 2.4~2.6mm or Retraction Distance : 1.2mm, Retraction Vertical Lift : 0.6mm |
| Layer Settings | Layer Height : 0.1mm, 0.2mm / Top Solid : 8 / Bottom Solid : 6 / Outline : 2 |
| First Layer Settings | First Layer Height : 100% / First Layer Width : 98% / First Layer Speed : 50% |
| Infill | Interlor Fill Percentage : 10% / Outline Overlap : 35% |
| Additions | Raft : OK / Brim : NO / Support : NO |
| | |
| PRUSA Slicing Settings | PrusaSlicer |
| PRUSA MK3 | Layer Height : 0.1mm, 0.2mm / Raft : OK / Brim : NO / Support : NO |
| | |
| Ender Slicing Settings | Simplify 3D |
| Extuder | Nozzle Diameter : 0.4mm / Retraction Distance : 5.4mm |
| Layer Settings | Layer Height : 0.1mm, 0.2mm / Top Solid : 8 / Bottom Solid : 6 / Outline : 2 |
| First Layer Settings | First Layer Height : 120% / First Layer Width : 95% / First Layer Speed : 50% |
| Infill | Interlor Fill Percentage : 10% / Outline Overlap : 55% |
| Additions | Raft : OK / Brim : NO / Support : NO |
| | |
| CR-10S Pro Slicing Settings | Cura |
| Quality | Layer Height : 0.1mm, 0.2mm / Line Width : 0.4mm |
| Shell | Wall Line Count : 2 / Top Solid : 8 / Bottom Solid : 6 |
| Infill | Infill Density : 20% / Patten : Grid |
| Material | Flow : 100% / Retraction Distance : 5.4mm |
| Build Plate Adhesion | Raft / Raft Extra Margin : 3mm / Raft Air Gap : 0.3~0.32mm |
File File 22.7 MB Average Time [0.1mm] ATAT Head : 3h 30m [0.1mm] ATAT Cover : 9h [0.1mm] ATAT Body : 10h 30m [0.1mm] ATAT Leg : 2h x4 [0.1mm] ATAT Foot : 1h 30m x4
---
Reference
FAB365, Creative & Innovative 3D Printing Model Marketplace, https://fab365.net/items/229 StarWars, official Star Wars website. https://www.starwars.com/databank/at-at-walker