As a little boy, I saw Star Wars. I was completely absorbed in the futuristic world. The VHS tapes were completely destroyed by watching them over and over again. The toys also kept me busy for many hours. This is where my love for Star Wars originated. Unfortunately, the new films after the first three parts are not all equally good and they have been watched less often.
Coincidentally, I came across free Star Wars models on the 365FAB website. Although I don't have the time right now to print them myself, I still have to share them with you, at least for my fellow Star wars fans!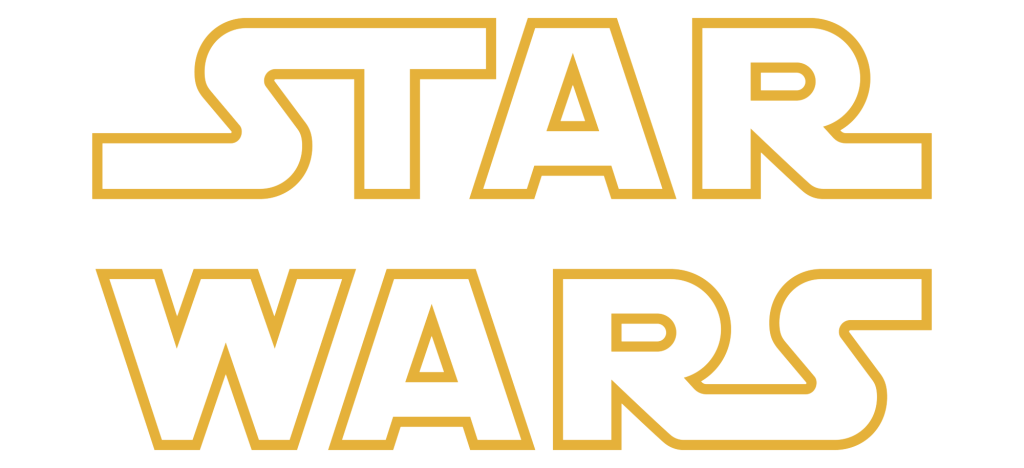 Star Wars – R2-D2
A reliable and versatile astromech droid, R2-D2 has served Padmé Amidala, Anakin Skywalker, and Luke Skywalker in turn, showing great bravery in rescuing his masters and their friends from many perils. A skilled starship mechanic and fighter pilot's assistant, he has an unlikely but enduring friendship with the fussy protocol droid C-3PO.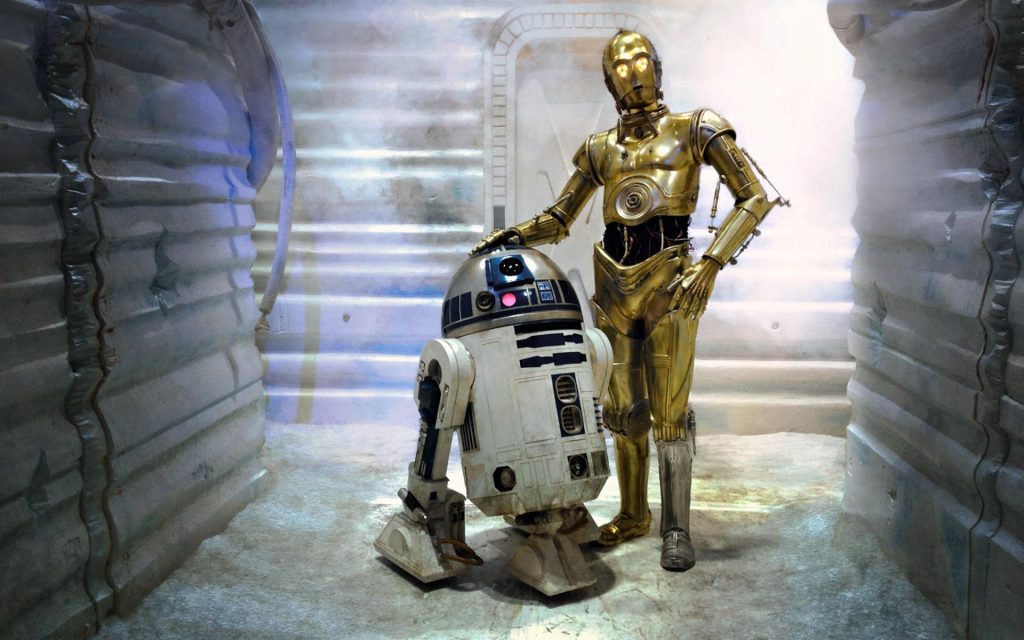 After years of tyrannical Imperial rule, a fledgling Rebellion won its first real victory against the Empire by stealing plans to its dreaded Death Star. Darth Vader tracked the schematics to the Tantive IV, which he boarded with a squad of stormtroopers. Princess Leia Organa, a secret Rebel leader, hid the data tapes in the memory banks of R2-D2, and the astromech jettisoned the ship with C-3PO.
Landing on Tatooine, the droids were captured by Jawas and sold to Owen Lars, a moisture farmer; Lars charged his nephew, Luke Skywalker, with care of the droids — but Artoo proved difficult to control. He left the homestead on his own, claiming he was on a mission to deliver a message to Obi-Wan Kenobi. It turned out to be true: the Princess had recorded a distress message for Obi-Wan, detailing what to do with the stolen plans kept inside the astromech. Meanwhile, the Empire began a massive hunt for the droids, leading stormtroopers to kill Lars and his wife, Beru. Luke, Obi-Wan, new companions Han Solo and Chewbacca, and Artoo and Threepio left to help the Princess.
Later, with Leia rescued and the Death Star's digital blueprints successfully delivered, the Rebel Alliance launched an attack on the space station. R2-D2, while a little beat-up, was picked by Luke to accompany him in his X-wing. The droid helped his new master with repairs and technical assistance, but took severe damage in the ensuing battle. Still, Luke destroyed the technological terror, and R2-D2 was fully restored and repaired.
3D Model
FAB365 has grown considerably with the love of our customers. And with the involvement and love of our customers, the design of FAB365 has spread and FAB365 has grown considerably. That's why we have a big gift for our customers who love the design of FAB365. It is a foldable R2D2 that many Starwars fans love.
The folding process is as follows:
1) First, connect the sides of the body by inserting a small protrusion. The protrusions are small, making them slightly difficult to fit.
2) Then insert the top and bottom parts.
3) Pull the arm outward and lower it down to fix it.
4) Cut and fit the filament on the feet to represent the cable. Cut to 26 mm long and fit it on top. At the bottom, cut the filament by 33mm and insert it.
5) Put the feet made under the arms and body, this robot is completed.

Print and fold with prusa ➪
Print and fold with Ender 3 pro ➪
Print using Raft and fold with CR10s pro ➪
Time-lapse review from CDub3D ➪
Time-lapse review from ken blanks ➪
Time-lapse review from Paul Long Jr ➪
Review from JC Shop Notes ➪

The finished R2D2 can rotate its head and move its arms back and forth. There's a device inside the arm that doesn't go beyond the most appropriate angle.

※ The arm may fall off the bed / plate during printing. In this case, use Raft. Raft holds the printout well during printing. ※

※ If you are having problems with printing, check out our printing tips.
https://fab365.net/print-tips-list

Once again, I would like to thank 3D printing users for creating a healthy 3D printing culture and I will continue to make good designs in the future.

When expanded, size = X 196mm, Y 98mm, Z 61mm After folding X 72mm, Y 50mm, Z 108mm
| PRUSA Slicing Settings | Simplify 3D |
| --- | --- |
| Extuder | Nozzle Diameter : 0.4mm / Retraction Distance : 2.4~2.6mm |
| Layer Settings | Layer Height : 0.1mm, 0.2mm / Top Solid : 8 / Bottom Solid : 6 / Outline : 2 |
| First Layer Settings | First Layer Height : 100% / First Layer Width : 100% / First Layer Speed : 50% |
| Infill | Interlor Fill Percentage : 10% / Outline Overlap : 35% |
| Additions | Raft : OK / Brim : NO / Support : NO |
| | |
| PRUSA Slicing Settings | Slic3r |
| PRUSA MK3 | Layer Height : 0.1mm, 0.2mm / Raft : OK / Brim : NO / Support : NO |
| | |
| Ender Slicing Settings | Simplify 3D |
| Extuder | Nozzle Diameter : 0.4mm / Retraction Distance : 4.6~5mm |
| Layer Settings | Layer Height : 0.1mm, 0.2mm / Top Solid : 8 / Bottom Solid : 6 / Outline : 2 |
| First Layer Settings | First Layer Height : 120% / First Layer Width : 100% / First Layer Speed : 50% |
| Infill | Interlor Fill Percentage : 10% / Outline Overlap : 45% |
| Additions | Raft : OK / Brim : NO / Support : NO |
| | |
| CR-10S Pro Slicing Settings | Cura |
| Quality | Layer Height : 0.1mm, 0.2mm / Line Width : 0.4mm |
| Shell | Wall Line Count : 2 / Top Solid : 8 / Bottom Solid : 6 |
| Infill | Infill Density : 20% / Patten : Grid |
| Material | Flow : 100% / Retraction Distance : 5.2mm |
| Build Plate Adhesion | Raft / Raft Extra Margin : 3mm / Raft Air Gap : 0.3~0.32mm |
File File 9.2 MB Average Time [0.1mm] Body : 13h [0.1mm] Foot : 3h
---
Reference
FAB365, Creative & Innovative 3D Printing Model Marketplace, https://fab365.net/items/229 StarWars, official Star Wars website. https://www.starwars.com/databank/at-at-walker