As a little boy, I saw Star Wars. I was completely absorbed in the futuristic world. The VHS tapes were completely destroyed by watching them over and over again. The toys also kept me busy for many hours. This is where my love for Star Wars originated. Unfortunately, the new films after the first three parts are not all equally good and they have been watched less often.
ss free Star Wars models on the 365FAB website. Although I don't have the time right now to print them myself, I still have to share them with you, at least for my fellow Star wars fans!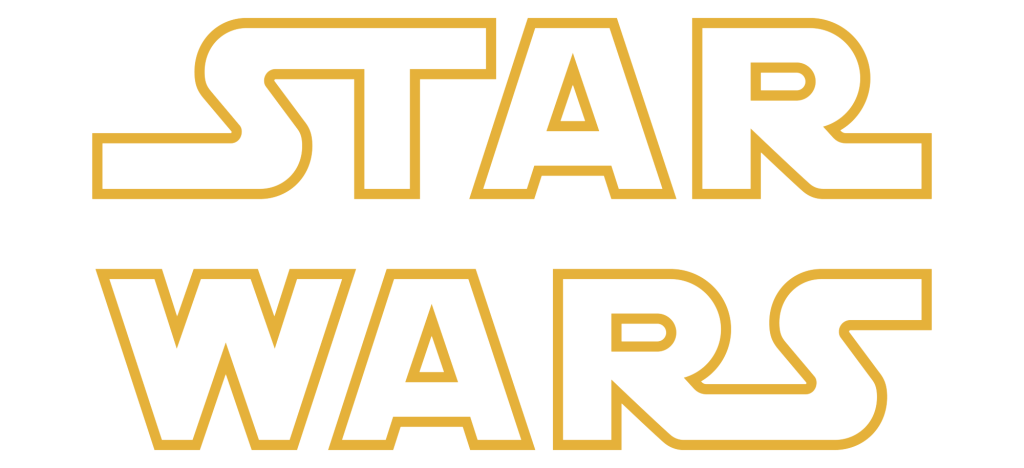 Millennium Falcon
An extensively modified Corellian light freighter, the Millennium Falcon is a legend in smuggler circles and is coveted by many for being the fastest hunk of junk in the galaxy. Despite her humble origins and shabby exterior, the ship that made the Kessel Run in less than 12 parsecs has played a role in some of the greatest victories of the Rebel Alliance and the New Republic. The Falcon looks like a worn-out junker, but beneath her hull she's full of surprises. A succession of owners, including Lando Calrissian and Han Solo, have made special modifications that boosted the freighter's speed, shielding and firepower to impressive – and downright illegal – levels. The price of such tinkering? The Falcon can be unpredictable, with her hyperdrive particularly balky. Despite her flaws, she's beloved by her owners – Han Solo and Chewbacca spent years searching the galaxy for the ship they once called home, rejoicing when they finally reclaimed her.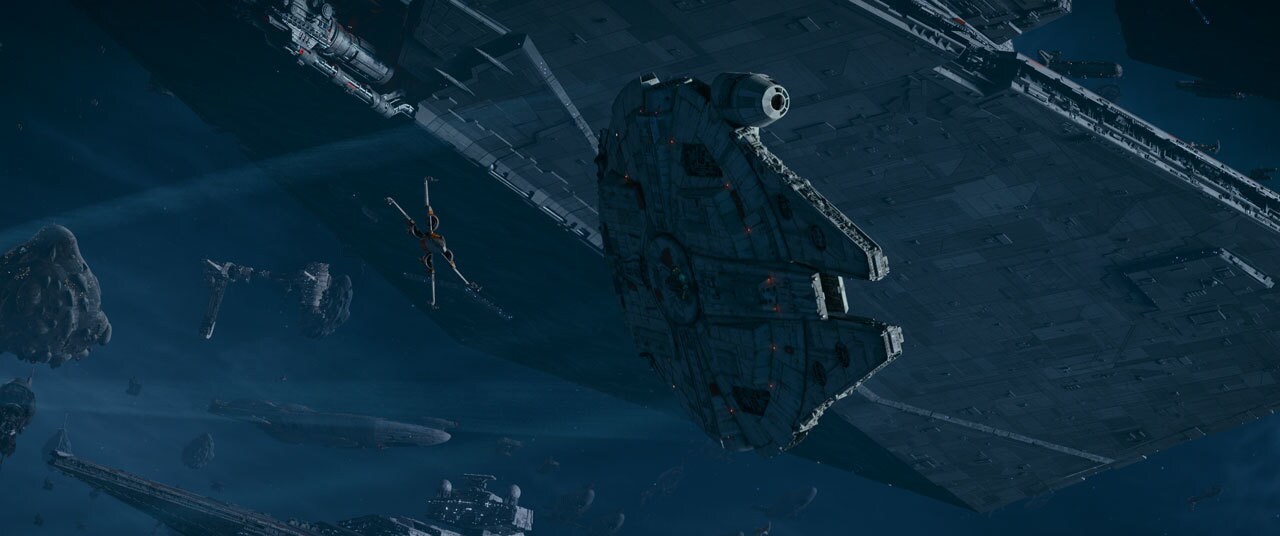 The Millennium Falcon was Lando Calrissian's pride and joy. After he acquired the Corellian freighter, Lando spared no expense remodeling it according to his discerning tastes. Extensive modifications made the Falcon an ideal home base for a sophisticated "sportsman" like Lando, who traveled the galaxy with pilot droid L3-37.
3D Model
With challenging and diverse attempts, 3D printing design technology is growing and improving day by day. This is thanks to our customers, and in order to reward them, we are always trying to make what they have requested from our customers. So, in response, we designed the Millennium falcon from Star Wars, which many customers have requested.

I designed the millennium falcon to be printed and assembled without the need for support by dividing the shape inspired by pizza slices. And above all, we created the maximum possible detail that can be expressed with a 0.4mm nozzle. And detailed shapes that cannot be expressed with a 0.4mm nozzle are omitted.


Each part is engraved with an alphabet so customers don't get confused when assembling it. If you look at this and fit it, you can fit the parts into the correct position. Depending on the condition of the printer, parts may be loose. In this case, please use adhesive to attach it.

1/144
Largest part in printing, size = X 130mm, Y 130mm, Z 96mm, After full assembly size= X 182mm, Y 245mm, Z 60mm
| PRUSA Slicing Settings | Simplify 3D |
| --- | --- |
| Extuder | Nozzle Diameter : 0.4mm / Retraction Distance : 2.4~2.6mm or Retraction Distance : 1.2mm, Retraction Vertical Lift : 0.6mm |
| Layer Settings | Layer Height : 0.1mm, 0.2mm / Top Solid : 8 / Bottom Solid : 6 / Outline : 2 |
| First Layer Settings | First Layer Height : 100% / First Layer Width : 98% / First Layer Speed : 50% |
| Infill | Interlor Fill Percentage : 10% / Outline Overlap : 35% |
| Additions | Raft : OK / Brim : NO / Support : NO |
| | |
| PRUSA Slicing Settings | PrusaSlicer |
| PRUSA MK3 | Layer Height : 0.1mm, 0.2mm / Raft : OK / Brim : NO / Support : NO |
| | |
| Ender Slicing Settings | Simplify 3D |
| Extuder | Nozzle Diameter : 0.4mm / Retraction Distance : 5.4mm |
| Layer Settings | Layer Height : 0.1mm, 0.2mm / Top Solid : 8 / Bottom Solid : 6 / Outline : 2 |
| First Layer Settings | First Layer Height : 120% / First Layer Width : 95% / First Layer Speed : 50% |
| Infill | Interlor Fill Percentage : 10% / Outline Overlap : 55% |
| Additions | Raft : OK / Brim : NO / Support : NO |
| | |
| CR-10S Pro Slicing Settings | Cura |
| Quality | Layer Height : 0.1mm, 0.2mm / Line Width : 0.4mm |
| Shell | Wall Line Count : 2 / Top Solid : 8 / Bottom Solid : 6 |
| Infill | Infill Density : 20% / Patten : Grid |
| Material | Flow : 100% / Retraction Distance : 5.4mm |
| Build Plate Adhesion | Raft / Raft Extra Margin : 3mm / Raft Air Gap : 0.3~0.32mm |
File File 59.8 MB Average Time Millennium Falcon Cockpit : 2h 30m Millennium Falcon Fuselage : 21h Millennium Falcon Armor plates-A : 7h 30m Millennium Falcon Armor plates-B : 7h 30m Millennium Falcon Armor plates-C : 2h 30m Millennium Falcon Armor plates-D : 3h Millennium Falcon Armor plates-E : 3h 30m Millennium Falcon Armor plates-F : 3h 30m Millennium Falcon Boarding ramp : 1h Millennium Falcon Drive units : 12h 30m Millennium Falcon Landing box : 6h Millennium Falcon Landing gear : 3h Millennium Falcon Side detail : 45m Millennium Falcon Main sensor antenna : 45m Millennium Falcon Quad laser cannon : 25m
---
Reference
FAB365, Creative & Innovative 3D Printing Model Marketplace, https://fab365.net/items/229 StarWars, official Star Wars website. https://www.starwars.com/databank/at-at-walker