DIY – First Order Storm trooper
As always when I surfing the internet, I stumbled on new things I want to make or want to try. For those who read my blog frequently, know that I'm a huge fan of Star Wars. In the new movie there are new Storm trooper costumes, that are really cool, and I want one. So when I saw this pepakura project, I had to make it.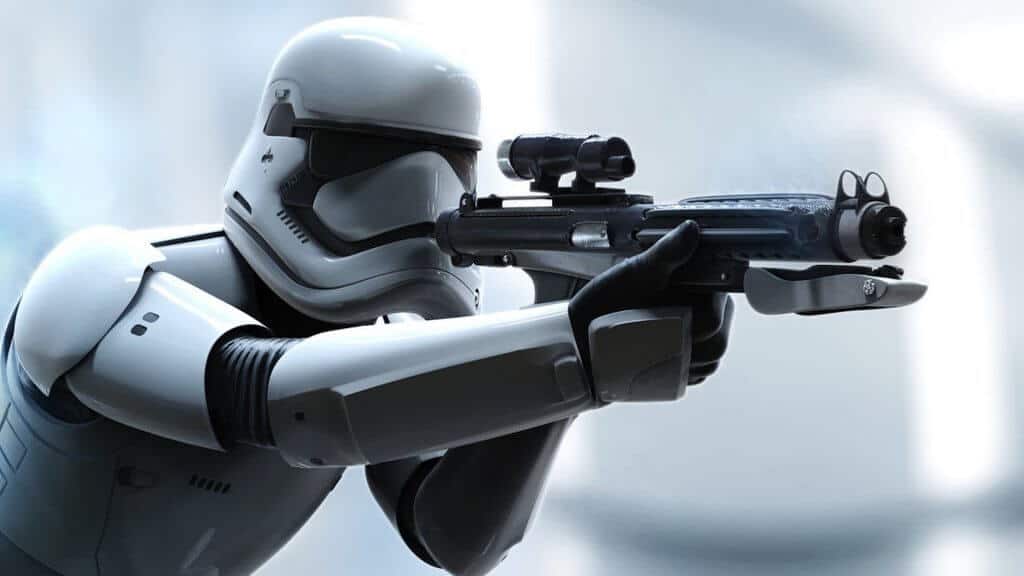 So let's answer the first and most asked question, wat is pepakura?
The artform of building and creating with paper. The paper serves as a base for fiberglass, bondo, resin, and other "hardeners". The project is then sanded smooth, painted, and finished off with creativity. The name of the original Pepakura Desginer software from TamaSoft. The software is required to create, view, and print your pepakura creations! Get the free software here.
What can I create with Pepakura?
Anything! That's the beauty of Pepakura! Some classic pep project ideas include: Wearable Iron Man suits, Storm Trooper, War Machine, Halo props, Darth Vader, Power Ranger helmets, Skyrim masks, realistic scale-model weapons, and when you learn the software, basically anything else you can think of! How do I get started? First, we recommend heading over to TamaSoft via the link above. Download the free version of their Pepakura software so that you can view and print pepakura files.
What do i need?
A little scissor for precise cutting
A normal scissor for normal cutting
A cutting knife for precise cutting
A ruler for guidance, bending and to make clean folds
Cutting board (It helps save furniture)
Glue I use wood-glue but you can use also other glue.
And the the most important question: where can i find the PDO files?
You can  download my PDO files here for FREE! on my GitHub.
BONUS:

you can also download the Iron Man – Helmet Mark VI, Star Wars Kylo Ren Helmet and the complete SW7 Stormtrooper Armour.

More information soon!
Do you have any questions? Leave a comment down below!