After we moved to our new house, I decided not to put a wired network through the house. That is, it is limited in any case. Because all our apple equipment works wireless. The most logical step is to set up a network with Apple AirPort Extreme routers. In my case, I need 2. At the bottom of the living room is the Router of the internet provender, with a cable I go up where the first Apple airport extreme router comes to hang and then I go up with a cable where the second apple extreme router is. Then I configure my Apple AirPort Extreme routers to function in Bridge mode. This will extend my WIFI network.
Apple AirPort Extreme 5th generation – Wall Mount
After I made a mounting system for the Apple TV4, I got inspired. The new goal is to 3D print a flexible mounting system that attaches Apple AirPort Extreme 5th Generation directly to a wall, and simplifying installation.
So at first I need the dimensions from the Apple AirPort Extreme 5th generation.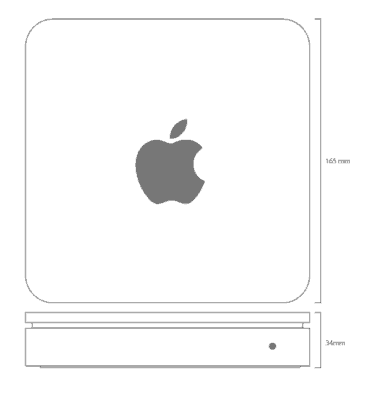 Then the design the wall Mount in Fusion 360. Fusion 360 is a 3D CAD, CAM, and CAE tool that connects your entire product development process in a single cloud-based platform that works on both Mac and PC. You can download it here.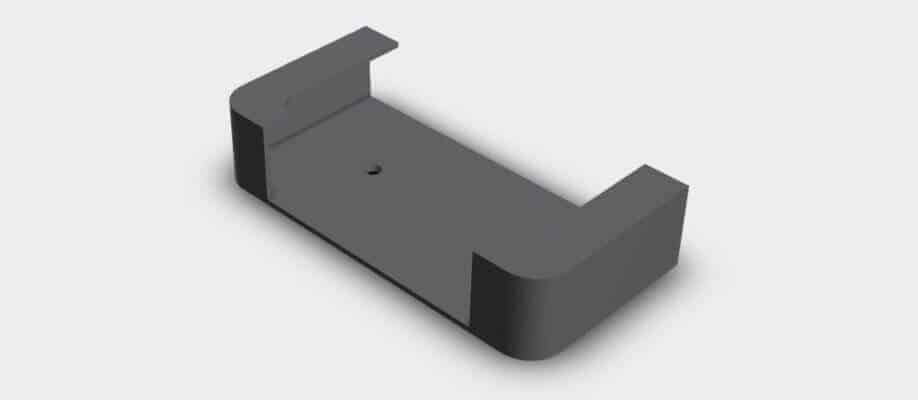 After a half a hour of designing this is the end product!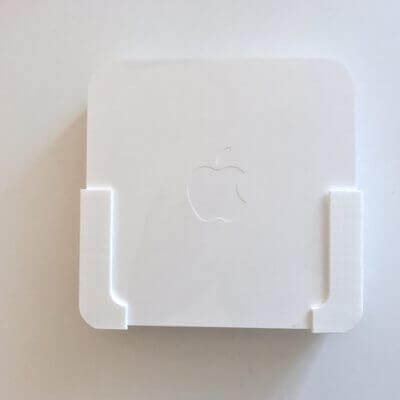 Do you have any questions? Leave a comment down below!