Since I have my iPhone XR, I have been extremely pleased with face ID. However, my iPhone is always flat on the table and if I want to look at my phone quickly, I must always pick it up to unlock it. That's why I made this Apple iPhone Stand so that I can unlock it without having to pick it up.
Apple iPhone Stand
Place your iPhone or iPad in this stylish Apple iPhone Stand on the desk, at the table or in the kitchen. The stand can be finished with rubber protection so that the iPhone or iPad is not damaged. Rubber caps can also be placed at the bottom so that the stand remains stable. You can conceal your cable through the opening at the back of the holder.
As you can see there is a little bit of Slug between the  iPhone and the two pins in the front. This is intentionally because some people have a bumper around the iPhone. You can also past some bever of rubber to protect you iPhone or iPad to finish of your Stand.
There is also a cut-out for your iPhone, iPad, or iPod with Lightning connector to your computer's USB port for syncing and charging. Or you can connect to the Apple USB Power Adapter for convenient charging from a wall outlet, while you iPhone rest in you Stand. This cut out  is rounded so your cable will not be damaged.
Do you want to print this Stand then you can download my files on Thingiverse.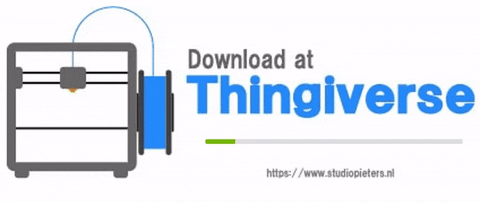 Do you have any questions? Leave a comment down below!